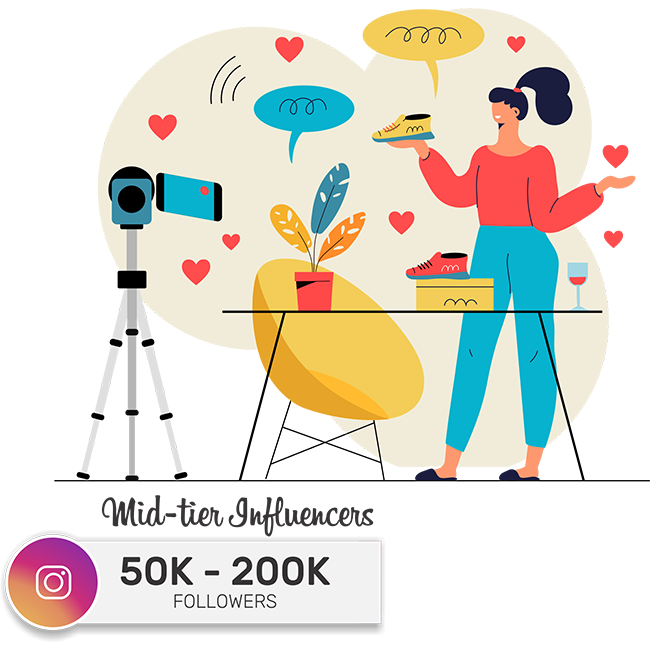 Hire Mid-tier Influencers
Mid-tier influencers have followers between 50k to 200k. Though they may not hold celebrity status still these are a powerful group of influencers that are trusted by their followers. This segment of influencers offers brands a wide reach and have slightly better engagement rates than macro or mega influencers.
Mid-tier Influencers Marketing Agency in Delhi NCR
Over the years, Solebs- One of the prominent Mid Tier Influencers Marketing Agency in Delhi NCR has helped brands and businesses meet their marketing needs by surpassing their expectations and helping them reach their varied goals and objectives. In terms of content, mid-tier influencers offer polished content that is definitely not out-of-touch and by all means, is authentic and familiar to each post. They are a highly experienced bunch when it comes to content creation and is closely connected with their audiences too.
Partnering with mid-tier influencers you can expect sponsored content to lead to great conversions, higher engagement rates, and an overall positive ROI. Being one of the leading Mid-Tier Influencers Marketing Agency in Delhi NCR our skillful team helps brands in finding the right influencers that fit their image and budget by conducting viable and result-oriented influencer marketing campaigns that ensure you meet your revenue benchmarks.
Suitable Campaigns with Mid-Tier Influencers
Mid-Tier Influencers are the best fit for brands seeking impactful reach while still being cost effective. Brands that understand well that choosing the right type of influencers is more important for effective engagement.
Sponsored Content/Paid Partnerships
Product or Services Collaboration (Eg.Staycation)
Themed or hashtag campaigns

Leading Mid Tier Influencers
Aman Singh Virk
Fashion, Fitness, Travel & Lifestyle
Gurpreet Singh
Artist
Vaishali Attri
Public Figure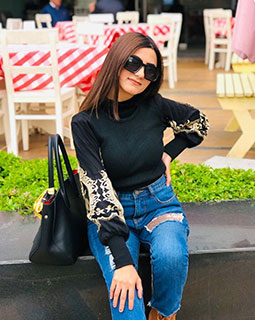 Simran Kaur
Fashion & Lifestyle