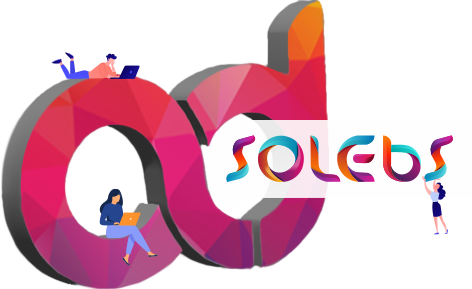 Who we are?
Born out of a full-service Digital Marketing Agency, Adzania Digital (www.adzania.com) previously Cloud Innovations, Solebs is a leading influencer marketing agency in Delhi NCR. With over 8+ years of experience in the online marketing industry, we solely believe that marketing should always lead to a positive influence and in turn the influence into action.
What we do?
At Solebs we are utterly committed to delivering value through digital solutions by addressing your business issues backed by an intensive situation analysis. By building a lasting connection with our customers, we assure that each and every aspect of your problem is worked upon meticulously under the supervision of competent professionals while respecting the deadline at the same time.


Campaign Designing
After understanding the client's business goals and objectives, we plan and strategize their campaign


Influencer Discovery
Leveraging our network of influencers to identify and classify the most suitable influencers for your business


Measurement
Helping you accomplish your business goals, sharing campaign analytics and metrics to show the results of the campaign
Idea behind Solebs
The word 'SOLEBS' is derived from the concoction of the phrase Social Celebrities. Despite not being celebrities in the traditional sense, social media influencers are all-stars that are notable and have gigantic followings and influence, making them celebrities of Social Media. Solebs-An Influencer Marketing Platform was born with an approach to provide a one-stop solution for brands and influencers by connecting these digital artists with brands and in turn helping brands speak to the specific target audiences with fresh, innovative, and tailored content.
Trustworthiness
Top brands trust us for their marketing campaigns
Strategic Campaign Execution
Personalized and customized influencer marketing campaign execution
Expert Team
Dedicated team that helps you with the right branding and positioning
Data-Driven Approach
Utilize a data-driven approach and leveraging people-powered content.
Engaging Content
Deliver utmost quality and valuable content through content creators
Experience
More than 8 years of experience in the industry