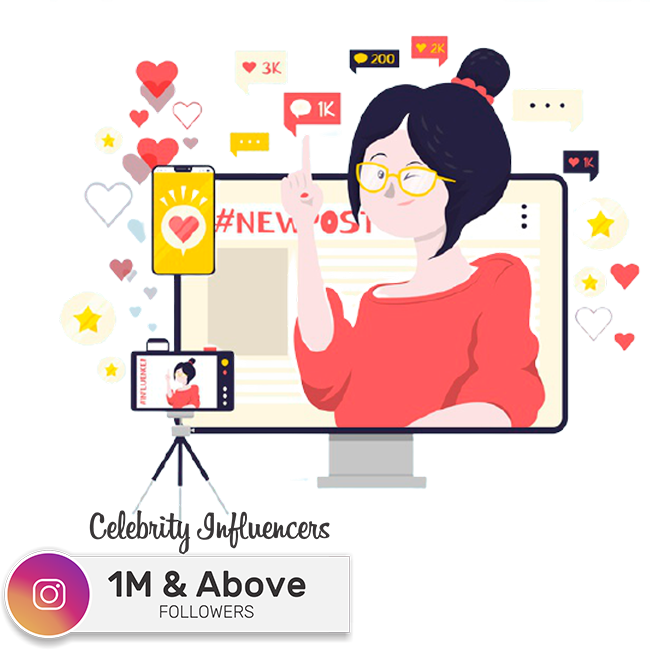 Hire Celebrity Influencers
If a brand gets featured on a celebrity's social media handle it offers the brand massive exposure and certainly broad appeal. It helps elevate the business as it attaches the fame of a celebrity to the brand or product. This strategy helps the brand connect with those people who are idolized to associate themselves with your product so that people want to buy it. Also, they are professionals and offer top-notch photography with sponsored content.
Celebrity Influencers Marketing Agency in Delhi NCR
There is certainly no qualms to the fact that whether or not celebrity influencers are game-changers for brands. This is the major reason why we at Solebs-One of the top Celebrity Influencers Marketing Agency in Delhi NCR are focused on creating result-oriented influencer marketing strategies that have a brimming potential for building brand affinity.
Being one of the leading Celebrity Influencer Marketing Agency in Delhi NCR, we look forward to matching our clients with top influencers who assist them in amplifying their brand and achieving measurable impact by taking advantage of their market value.
Working with famous celebrity influencers across lifestyle, entertainment, food, travel, and more all our campaigns are grounded as per the needs of our clients and their target audience. Thus, helping them bring their brands to life with the most effective strategies. Always remember that celebrities generally make their sole income by other means therefore you will not only have to have a great product but you should also have the budget to afford them in order to grab lots of eyeballs on your product.
Suitable Campaigns with Celebrity Influencers
Brands with high marketing budgets usually use this segment of influencer marketing in order to elevate their business and have good sales and earn better ROI.
Brand Ambassador Programs
Sponsored Content/Paid Partnerships
Product or Services Collaboration (Eg.Staycation)
Themed or hashtag campaigns

Top Celebrity Influencers in India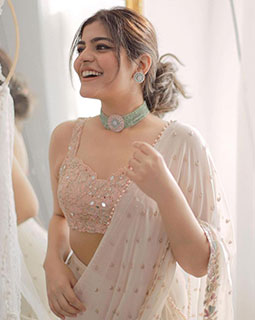 Kritika Khurana
Lifestyle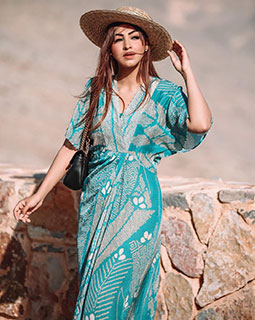 Anmol Bhatia
Blogger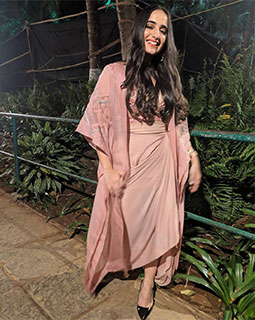 Kusha Kapila
Digital Creator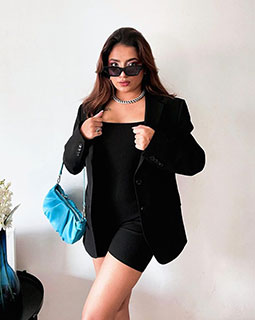 Mrunal Panchal
Beauty vlogger