An Influencer Marketing Campaign is where your brands work with influencers in order to promote their products or services. These campaigns work best when the chosen influencers have the same interest in your industry or niche. This way when they promote, sell, or talk about your products or services with their audience online or offline, they're doing so with a following that shares a common interest in the type of products or services you offer. Take a look at the different types of Influencer Marketing Campaigns that help play the numbers to quite an extent.
Brand Ambassador Programs
Under Brand Ambassador Programs, influencers become the Brand Ambassadors and have to usually work with a company for an extended period of time and have to regularly post content for the brand they are associating with. Creating brand ambassadors is a great way to merge multiple of the influencer campaign types listed above and also in most cases brand ambassadors are offered product incentives or other incentives that could lead to money.
Start a Campaign
Sponsored Content/Paid Partnerships
Any content that you've sponsored the influencer to create on their social media accounts is sponsored content. In the case of sponsored content, the influencer is provided with a set of guidelines around the type of content you expect to be created and promoted. Once the content is ready, you launch the influencer marketing campaign and followed by that the influencer needs to be compensated for promoting your product or services on their different social media platforms.
Start a Campaign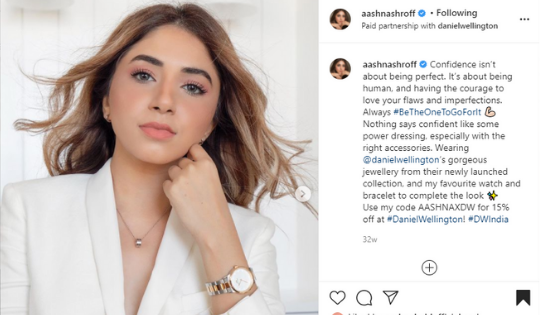 Product Placement or Services Collaboration
Product placement or Services Collaboration campaigns involve seeding your products within influencer's content. In this, the influencer takes a photo of themselves with your product, or if it's a staycation then pictures of the influencer highlighting the exclusive elements of your property. In this campaign, the influencers are more likely to tag the brand or business so that all those who are interested can check out more about the brand for themselves.
Start a Campaign
Events
Organizing events is an excellent option to boost buzz around a new product or service. The event can be anything from a product launch to a concert or a festival. The idea behind holding events is that consumers have a fun and educational experience so that they can associate with the brand's products and services easily. The campaign works like this: The influencer appears at the event and promotes your product or services on their social media channels by uploading posts and stories thereby helping brands reach their target audience and boosting brand engagement, leads, awareness, conversions, and definitely loyalty.
Start a Campaign
Integrated Content
With integrated campaigns, influencers look forward to weaving your product into their story without your product being the highlight of the Instagram post. The best way to assess if the integrated content makes sense to you or not is to see if the concept still works fine without any sort of mention of the product.
Start a Campaign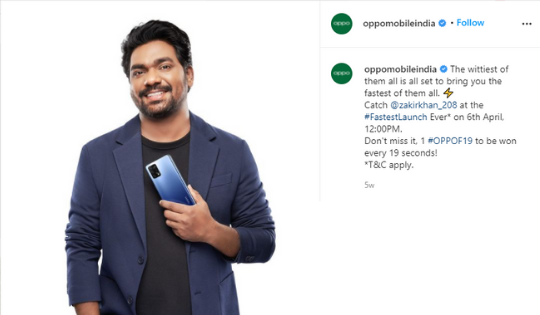 Social Media Takeover
Social media takeover is used to escalate brand exposure by offering interesting content to the audience. It is like handing over the reins and permitting an influencer to navigate your brand promotion on social media. A social media takeover is collaborating with a social media influencer whose interest or niche aligns with your brand. While allowing an influencer for complete social media takeover you are agreeing to permit them to curate content for your brand's social media accounts such as Facebook, Twitter, Instagram, and LinkedIn for a specific period of time.
Start a Campaign
Unboxing & Reviews
In this type of influencer marketing campaign, a brand gives influencers their products or services as a gift and in return, the influencer records an unboxing video or simply puts up a review of their experiences on their social media handles. This influencer marketing campaign is effective as it allows influencers to take their audience on a journey with them.
Start a Campaign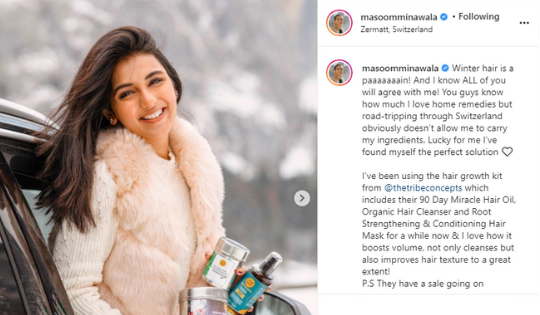 Shoutout Content
Shoutout campaigns are the best choice for small businesses that do not have that big a chunk of the marketing budget. Shoutout content is really successful when you work with an influencer who has really purchased your item – as they have a lot higher possibility of giving a shout-out about it via social media contrasted with somebody who has never known about your product or brand before.
Start a Campaign
Giveaways
Giveaways are one of the most prevalent influencer marketing campaigns in our country as it boosts your brand's online presence plus yields incredible ROI. It usually works by brands giving influencers a product they can push for a giveaway and if the influencer has an audience that shares the same interest with your product then they are more likely to generate good sales in comparison if you had run the competition or giveaway by yourself. Giveaways are a very effective and revenue-driven campaign idea as it is a good way to show potential customers your products as they're able to win them for free. Running giveaways gives you an edge as sometimes you might even be able to generate additional sales from people who didn't win the contest.
Start a Campaign
Discount Codes
Discount codes are yet another effective way of generating sales. By offering influencers a discount code for your potential buyer's you do two things. First, you're reaching out to a wider audience with influencers' huge following base. Second, you are encouraging consumers to take action and make a purchase. For the record, if they've ever been double-minded about buying your products, seeing a recommendation from their favorite influencer plus offering them a discount code might just be the final push they need to convert.
Start a Campaign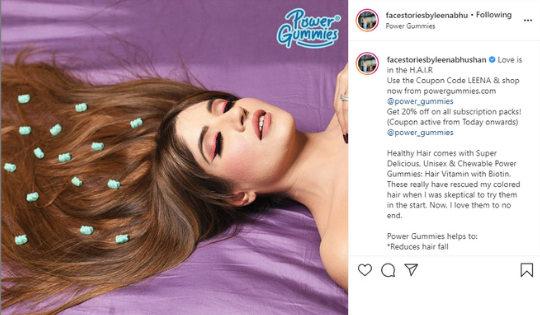 Themed or hashtag campaigns
Do you want to go viral? Going viral is a dream of many brands but only a few of them are able to achieve it. The idea behind virility is when more and more people start sharing or talking about you, your services, or your products. A themed or hashtag influencer campaign is helpful in such cases as it starts with finding influencers who have an engaged audience and then brands reach out to them and get them to share or talk about your specific notion using the predefined hashtags. The sole aim behind hashtag campaigns is to get the audience organically to start using these hashtags too and thereby enhancing brand awareness with these viral campaigns.
Start a Campaign