Hire Micro Influencers
Micro-Influencers have the following anywhere between 10k-50k. They usually focus on a specific niche or area and are generally regarded as an industry expert or some specialist in that specific domain or industry. Though they have a much smaller following in comparison to mega influencers they have higher engagement rates than influencers with a larger following base that are concentrated on one specific interest.
Micro-Influencers Marketing Agency in Delhi NCR
If you are looking for the best Micro-influencers Marketing Agency in Delhi NCR for launching cost-effective and successful influencer marketing campaigns then you've come up in the right place. Being one of the renowned Micro-Influencers Marketing Agency in Delhi NCR, we help brands with endorsements and product placement of their products or services from influencers including social media influencers, vloggers, bloggers, thought leaders, and YouTubers who have an implied expert level of social impact in that specific field.
Micro-Influencers Marketing Agency in Delhi NCR helps brands in reaching their target audience and making people aware of that product or service through social media by taking advantage of the following base of the right influencers for the campaign.
According to a survey, 82% of consumers are more likely to make a purchase recommended by a micro-influencer. As Micro-Influencers are more niche-focused they tend to have a close connection with their followers and this helps brands achieve their business goals with effective influencer marketing campaigns.
Work Best for:
Businesses who understand that choosing the right type of influencers matters more for effective engagement in comparison to considering the number of likes for likes is just an arbitrary number.
Suitable Campaigns with Micro Influencers
Product or Services Collaboration (Eg.Staycation)

Leading Micro Influencers
Rantika Thakur
Fashion & Beauty
Pravneet Kaur
Fashion, Skincare & Lifestyle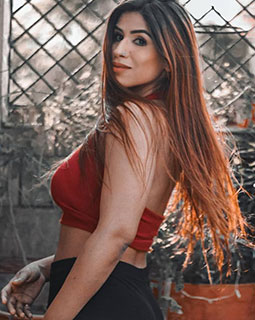 Baani Bathla
Fashion ,Lifestyle ,Travel & Beauty
Kriti Sharma
Fashion, Beauty, Lifestyle & Travel