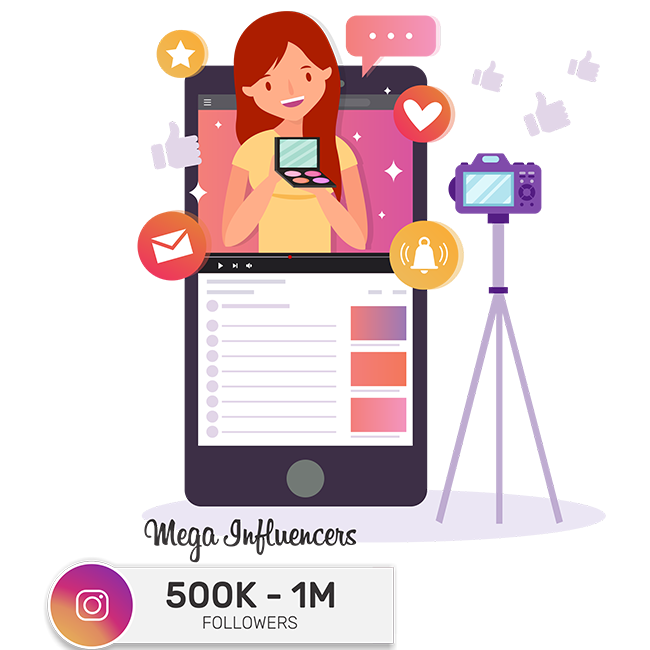 Hire Mega Influencers
With followers between 500k to 1Million, Mega Influencers have great visibility on social media due to their good reputation and hence it makes a great opportunity for brands to get their products or services in front of millions of eyes while generating a ton of engagement and certainly a gigantic increase in sales. Generally, Mega Influencers are often considered to be more famous than influential and this is what makes them incredibly expensive and more attractive to brands wanting to leverage influencer marketing.
Mega Influencers Marketing Agency in Delhi NCR
If you as a brand or business are intending to taste the waters of Mega Influencer Marketing then, get one thing straight these campaigns involving Mega Influencers are exorbitant. Being the big kahunas of the Influencer Marketing industry, Mega Influencers undoubtedly offer a phenomenal reach even with a single post or story.
Over the years, Solebs - a Famous Mega Influencers Marketing agency in Delhi NCR has helped n number of businesses flourish and achieve their business goals. But as per studies, the rate of engagement tends to decrease as the influencer's total follower count rises. So, this is where our team helps you choose wisely what is the best pick for your business model based on your brand's goals and objectives and aids you in expanding audience sets with avenues beyond your brand. As one of India's best Mega Influencers Marketing Agency in Delhi NCR, we help brands create a timeless influence among their audience. If you ask how? Let's say we have a strategically curated set of social media influencers, creators, and bloggers across different categories who can make 'viral' happen for you.
Suitable Campaigns with Mega Influencers
Sponsored Content/Paid Partnerships
Product or Services Collaboration (Eg.Staycation)
Themed or hashtag campaigns

Leading Mega Influencers
Shanika Khurmi
Lifestyle, Makeup, Fashion & Food
Roshni Bhatia
Fashion, Beauty & Lifestyle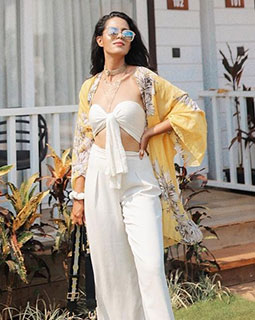 Aakriti Rana
Travel & Fashion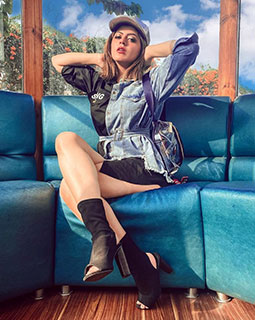 Saloni Sehra
Fashion & Lifestyle